Find brothels in Sydney on Adult Services Sydney website! Sydneys number one adult services directory.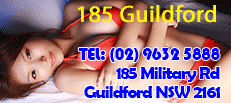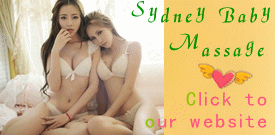 Adult Services Sydney Brothels:
Welcome to the Adult Services Sydney brothels page.
We aim to bring you the best assortment of brothels Sydney has to offer. We have locations and prices to suit all punters.
We have brothels in western Sydney, brothels in North Sydney and brothels covering the east and Sydney's CBD.
You can be sure when you find a brothel on Adult services Sydney you are in for a great time.
If you are looking for some great adult entertainment you will find it here.
Each listing includes pictures, business description, location and contact details to make sure you arrive at the correct address.
All brothels have attractive, sexy and playful ladies just waiting to show you a mind blowing time! We also have adult massage in Sydney, Escorts, gentleman's clubs and adult stores for you to look at and venture into.
Adult services Sydney truly is the best place for all you adult entertainment needs this beautiful city has to offer!
Club 121 - Brothel Sydney
Club 121 Darling Harbour Sydney
Club 121 is a boutique Sydney City Brothel with Escorts at Pyrmont near Darling Harbour

We invite you to come and join us in our luxurious discrete brothel in Sydney.
Whether you require an escort as a dining companion, a travel partner, a personal social event or you need some adult services for a few hours, our Sydney escorts agency can attend to your every need.
Our professional sexy hostesses, strippers and erotic models are available for your Adult Entertainment. Adult services available near Sydney Star City Casino, Exhibition and Convention Centre. One of the best Sydney Brothels located near Darling Harbour with rear access off street parking.
Click here for MAP and more info on Club 121

click here to view Club 121 website
121 Pyrmont street, Darling Harbour
Sydney
NSW Australia 2000
p. 02 9660 1849
Diamonds 4 Ever - Brothel Parramatta Sydney
Diamonds 4 Ever Brothel Guilford
*Daytime Special before 5 P.M*
99 Forever, one of the best brothels in Western Sydney, we are currently located in Guildford, and offering top class adult service and escort service in Western Sydney.
Not matter if you are living in Parramatta or Villawood, come and enjoy the best adult service or call for our escort service, you will not be disappointed and all our erotic beauties have been finely selected for their outstanding appearance and professionalism. Our hostesses aim to meet the unique desires of all our esteemed guests.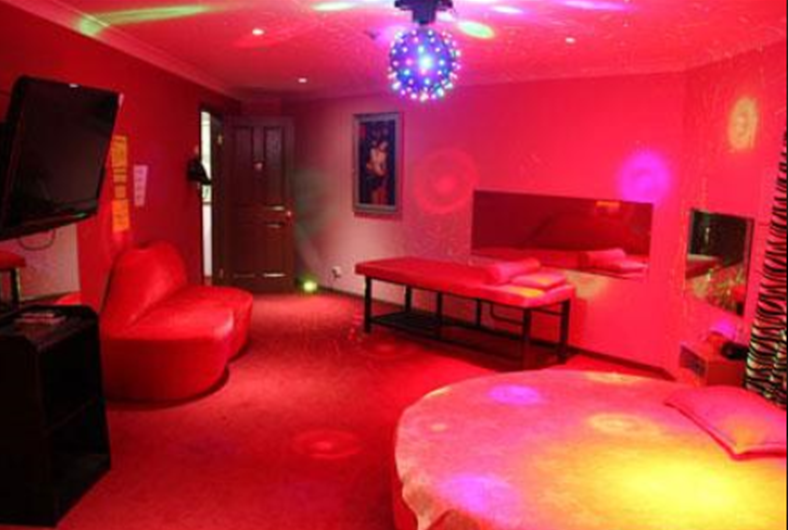 click here to view Diamonds 4 Ever website
Phone: 9632 5888
Address: 185 Military Rd Guildford
Dream Girl Massage
Adult massage Alexandria, Sydney
Welcome to Dream Girl Massage - the hottest and popular legally licensed remedial and sensual nude massage studio in Sydney, this is uniquely the one and only best place for you to get the perfect combination remedial massage with erotic massage at definitely most luxurious environment. We provide remedial massage, full body massage, relaxation massage, nude massage, erotic massage, Double services, Couple Services, Group party. With us, you will enjoy the most luxurious environment, highest quality massage services and most professional personality.
Everyday, we have 10 different 18-22yo cute, beautiful and professional masseuses from Japan, Korea, China, Taiwan.... All our masseuses are strictly selected and trained, and new faces join our team all the time. They dress up as nurses, Uni-students, air hostess, maid, office lady wearing sexy uniforms with soft smiles on our faces to provide best professional massage services to you, release your stress after your tight work.
They come from Japan, Korea, China, Taiwan, Hong Kong, Thailand, Singapore... They specialize in custom made treatments that can rejuvenate the body, mind, and soul, relaxing your stress from tight works.
We focus to pamper you from head to toe with care, treating you just like "an emperor with the utmost enjoyment and care". We aim to provide dream place where there are only highest class dream girls massage for you, and promise never upset you every time you visit.
Please come to visit our studio, enjoy the best professional and popular massage experience!
Our prices:
Remedial Full Body Massage
30 mins---------------------$40
45 mins---------------------$60
60 mins---------------------$70
Remedial & Nude Massage
30 mins---------------------$90
45 mins---------------------$110
60 mins---------------------$125
90 mins---------------------$210
(If nothing special, we will arrange 2 girls for you. Each girl does 45 min, make sure you get more fresh & quality service)
120 mins--------------------$240 (If nothing special, we will arrange 2 girls for you. Each girl does 60 min, make sure you get more fresh & quality service)
Double Girls Massage
30 mins---------------------$170
45 mins---------------------$210
60 mins---------------------$240
Cash only
Additional Services
Your special order Uniforms------ + $30
Lesbian Double----- + from $50
Role Play------ + from $50
Couples-------- depend on how to join and many more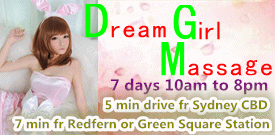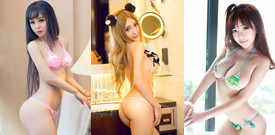 click here to view Dream Girls Massage website
130 Botany Rd Alexandria NSW 2015
Important tips to help you find us:
* 7 min walk from Redfern Station.
See the sign go to Gibbons St Exit. After exit, cross the road, walk 30 meter to Regent St then turn right, walk down Regent St 4 min. Then automatically connect to Botany Rd, walk 3 min.
* 7 min walk from Green Square Station.
* If you drive, from city only 5 min.
Business hour:
Open 7 days 10am to 8pm
Call: 0426 26 0130 or 0426 03 0130
Sydney Baby Massage - Darlinghurst Sydney
Adult Massage Darlinghurst Sydney
Are you bored with the deadening life? Are you fear of the stressful works? Please come to our classical private studio combined with modern fashion cute girls to enjoy different mysterious massage experience.
Everyday, 6 selected 18-25yo elegant Asian girls dress in sexy uniforms, aircraft hostess, nurse, Uni-girl, office lady, doing the most professional remedial massage to loosen your muscle and they also provide Body to Body Nude Massage and Hand job services to bring the most relaxation to you. Our studio is a very special classical and graceful place, shower facility in the rooms and couple room. Whole day Air conditioned, and very relaxing soft music will company with you during the massage services.
Our Prices:
Full Body oil Massage:
30mins -----------------$40
45mins -----------------$60
60mins -----------------$70
Remedial & Body Nude Massage:
30mins -----------------$90
45mins -----------------$110
60mins -----------------$120
Double Body Nude Massage
30mins -----------------$180
45mins -----------------$220
60mins -----------------$240
EFTPOS available, 5% surcharge.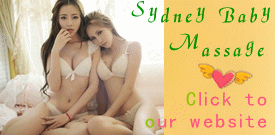 click here to view Sydney Baby massage website
Address: 18 Hargrave St Darlinghurst NSW 2010
(important tips: * Behind the Hyde Park Plaza. * 3 min from Museum Station, down the Liverpool St and then turn left. * Easy to find car space on street, if still problem, give us a call.) Business Hours: Open 7 days 10am - 8pm Call: 0426 702 868 or 0426 702 878
35 Annandale - Brothel Sydney
Parramatta road Annandale
At 35 Annandale we ensure that all our ladies will meet and satisfy your every expectation. All our ladies have been finely selected for their outstanding appearance and professionalism. Our hostesses aim to meet the unique desires of all our esteemed guests.
We understand that every man's pleasures and passions are very different. So we've made sure our ladies are equally as unique so you can enjoy exploring your fantasies and fetishes freely.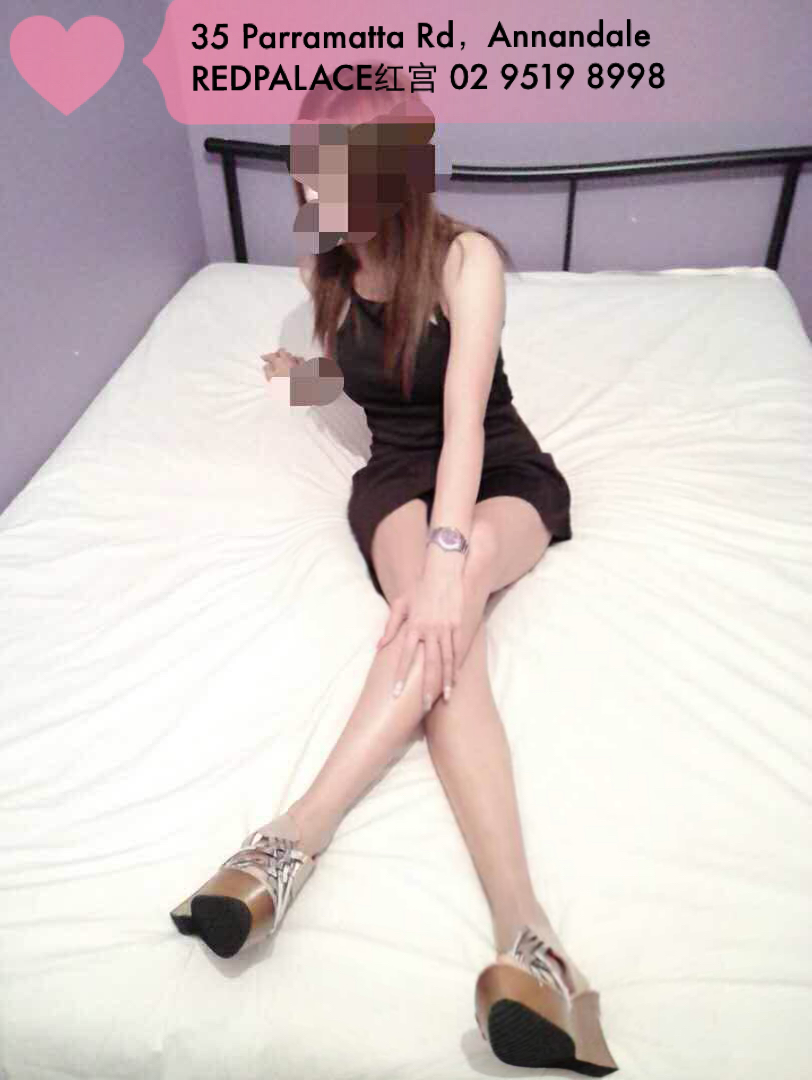 click here to view 35 Annandale website
33-35 Parramatta Road Annandale NSW 2038
p. 02 9519 8998
Tiffany's - Brothel Sydney
Tiffany's Brothel Surry Hills
Tiffany's is one of Sydney's best known brothels, established over 38 years ago we have a well earned reputation. Whether you are exploring Sydney for the first time, out on the town, wanting a lovely escort for company or just looking for some TLC Tiffany's is the place for you. Open from 11am - 5am the following day we are always here for you.


Upon arrival at Tiffany's one of our friendly receptionists will make you comfortable in one of our many private waiting lounges. You will have the pleasure of meeting many ladies, at Tiffany's we pride ourselves on having a large selection of both local and international beautiful girls.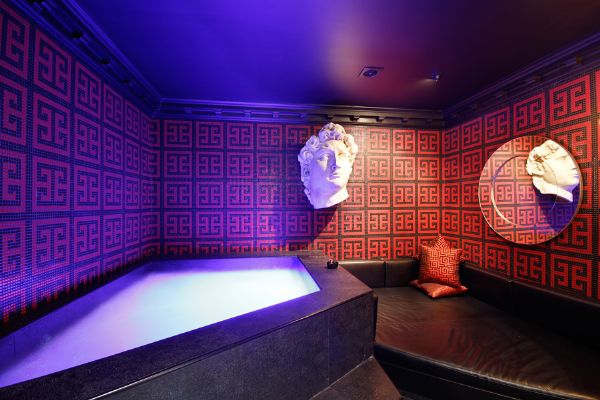 click here to view Tiffany's website
99 Albion Street
Surry Hills, Sydney
NSW Australia 2010
p. +612 9212 1195
Xclusive Ladies - Brothel Sydney
Xclusive Ladies Sydney
Xclusive Gentlemen's club is a niche gentlemen's club which offer both erotic massage services and Full Service options... It is the only truly Luxurious Gentlemen's Club in the Eastern Suburbs and is easily accessible by train or bus. Oh, and taxi's are in abundance! Free 2hr parking is also close by..
Xclusive is a fully licensed brothel but by the choice of management we operate as an erotic massage parlour and a full Service brothel.
click here to view Xclusive website
Call our friendly reception staff on (02) 9387 8883 for more information
104 Ebley Street, Bondi Junction
Liasons - Brothel Sydney
Helen's Liasons Edgecliff
Welcome to Sydney's only multi award-winning brothel. From the moment you arrive, you will admire the stylish & elegant surroundings which will make you feel truly relaxed and very comfortable.
Liaisons aims to be able to set a new standard for the sophisticated male. We hope to take our clientele into the days of glamour & style by building a world of pure pleasure for the man who appreciates class.
We are very proud to be regarded as Sydney's leading brothel and we will always endeavour to make your stay one to remember.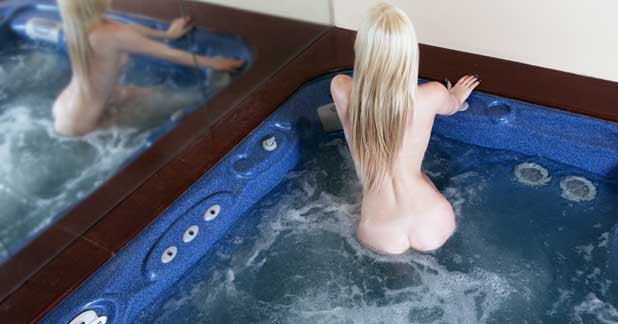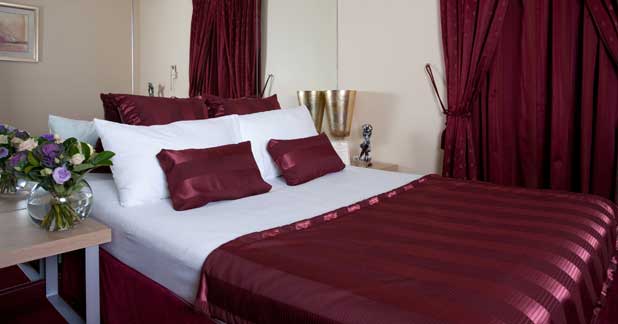 click here to view Liasons website
535 Glenmore Road Edgecliff, NSW 2027 - (02) 9363 0250
Cougartown - Brothel Sydney
Cougartown Riverwood
Experience ultimate pleasure at one of Sydney's finest mature brothels. Cougar Town is located in a discreet premises in Riverwood ,south-west Sydney. We have been established for over 14 years and have build up an excellent reputation with clients that keep coming back.
Classy Mature Escorts, hot Milfs, raunchy Cougars in their 30's, 40's and 50's. There's not much that you find sexier than well maintained mature women that are in great shape, bedroom heels and nice lingerie.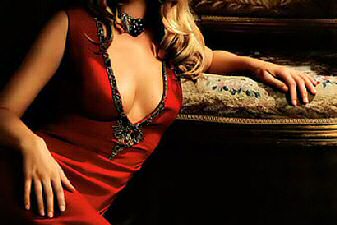 click here to view Cougartown website
184B Belmore Rd, Riverwood, Sydney, NSW 2210, Australia
Phone (61) 2 9584 0148
Stiletto - Brothel Sydney
Stiletto's Camperdown
Welcome to Stiletto, the world's finest short stay boutique hotel and Sydney brothel.
Offering truly luxurious bordello and short stay services with discreet underground parking, for the discerning
pleasure seeker...
Our concept is a unique mixture of style, sex & theatre, removing the red light but not the erotica. The luxury premises have been designed to make your stay more pleasurable. Stiletto's eclectic look and sensual colour pallet sets the mood which is intimate, seductive & sophisticated. The minute you walk through the door, you'll notice we are world class, from the fine fittings to the beautiful women and professional friendly staff.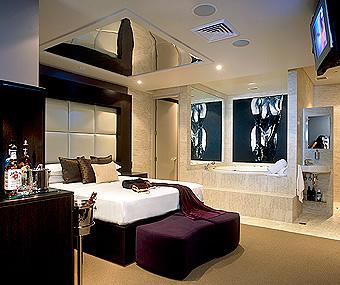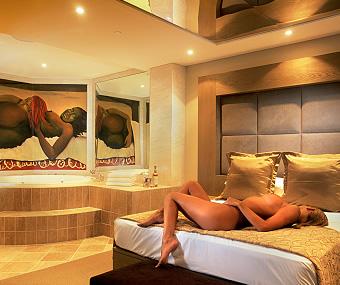 click here to view Stiletto's website
Stiletto Sydney. Phone (61) 2 8594 8860.
82 Parramatta Road. Camperdown. NSW, 2050.
12 Cottam - Brothel Sydney
12 Cottam Bankstown
Intimate and inviting, we are conveniently located close to Bankstown Station and other public transport. When you enter the doors here, our welcoming and inviting receptionist will lead you to our relaxing, intimate waiting area. Here you can have a complimentary drink and unwind while you are waiting for your lady to come pamper you.
click here to view 12 Cottam website
We open 24 hours a day, 7 days a week, so we are available to fulfill your every desire at any time. 12 Cottam Ave, Bankstown; 9790 6088
Black Garter - Brothel Sydney
Black Garter Rockdale
The gentlemans club has 17 luxury suites each with large Italian marble bathrooms with shower and hydro baths looking onto the bedroom. The gentleman's club has a fine reputation as being Sydney's leading social venue entertaining local and international guest, royalty, entertainment and sporting celebrities.
The Black Garter has 3 charming and intimate private lounges catering for a special event or a smaller group and boast one of Sydney's only disabled rooms. The courtyard is ideal for alfresco cocktail parties, birthdays and business events.
click here to view Black Garter website
17 The SevenWays
Rockdale 02 9597 5977
81 Diamonds- Brothel Sydney
81 Diamonds Crows Nest
Diamonds provides the most luxurious, comfortable facilities and professional services among the same indutury in Sydney. The centre is decorated in a chic modern Asian style with the intention of creating an ambiance of comfort and relaxation to you.
click here to view 81 Diamonds website
Tel : (02) 9439 7262
Address: 81 Willoughby Roads
Crows Nest Sydney NSW 2065.
The Golden Apple - Brothel Sydney
The Golden Apple Potts Point
The New Golden Apple is the first name on the lips of anyone talking about Sydney's brothels.
Our pleasure parlour is an excellent example of timeless style & classic design which at first glance creates the impression of elegance. it's design both inside and out is well planned, and brilliantly executed.
We pride ourselves in our elegant modern decor and passionate tones, which set the mood for your ultimate desires and pleasure.
One of the best adult services in Sydney.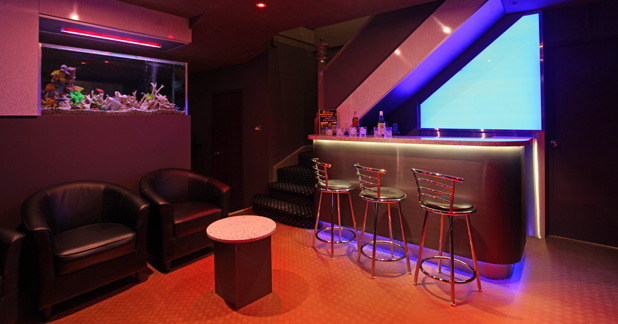 click here to view The Golden Apple website
The New Golden Apple   169 Victoria Street, Potts Point
Phone: (02) 9357 2555