Welcome to the Adult Services Sydney website! Sydneys number one adult services directory.
Adult Services Sydney: Bucks Party ideas, Gentlemens clubs and Strip Clubs.
Adult Services Sydney's own Topless and Bikini Waitresses!
Available for events and parties all over Sydney
Sexy, exciting, erotic interaction, now Sydney has the best of the best topless waitresses and bikini services models in town!

We have the best ladies in Sydney to make sure your night has that extra something to make it special for a bucks party, social gathering or just want the company of some great looking ladies for a while to help with the food or beverage service.
Contact us now with your party details and how many ladies you were after and we can send you some pics of the girls and prices.
info@adultservicessydney.com
or give us a call on 0499 543 212 to discuss.

Bombshells.
Bombshells - Sydneys Premier Stripper Agency
If you're having a bucks night, harbour cruise or mens poker night, then book the Bombshells for Sydney's hottest strippers and topless waitresses. Featuring magazine centrefolds, Penthouse Pets and Miss Nude Australia title holders, The Bombshells are your only choice for top quality adult entertainment.
''It is our policy to provide good honest service at a reasonable price - every time!''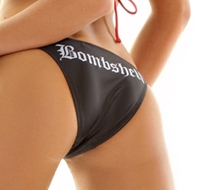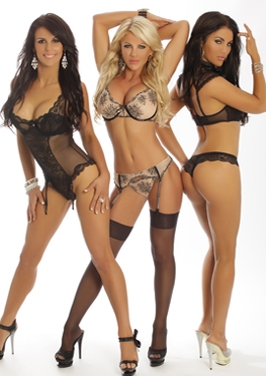 click here to view Bombshells website
If you would like to book Bombshells for your special event, thenplease phone us on [02] 9635 4050

Sefton Playhouse.
Sefton Playhouse Sefton
From Alicia to Missy, Paris to Claudia.. You won't find a bunch of more beautifual, lovable and sexy women waiting to entertain you! Come into the SEFTON PLAYHOUSE to meet all of our girls!.
Have your next function at the SEFTON PLAYHOUSE. From bucks nights to Hens nights or your next Christmas party, we can tailor a package specific for your party needs. Check out the FUNCTIONS page for more info.
click here to view Sefton Playhouse website
54 CLAPHAM ROAD,
SEFTON, NSW, 2162
AUSTRALIA 02 9644 2174

Twin Peeks Lingerie Restaurant.
Twin Peeks Woolloomooloo
Australia's most exclusive Full-Nude Adult Entertainment Venue
Established in 1999, Twin Peeks is the longest running restaurant of this style in the world.
At Twin Peeks, style, class and charm are in abundance. Offering only the highest level of privacy and intimacy, we are undoubtedly Sydney's most popular adult entertainment venue.
Three full-nude Erotic Cabaret Strip shows are performed during lunch or dinner. Beautiful ladies provide World-Class entertainment and service in this relaxed and fun-filled environment.
We are able to tailor a special package to suit your requirements. Whether your event be a Bucks Party, Hen's night, Product Launch, Christmas Party or just a get together with friends and we guarantee that your time with us will be memorable.
click here to view Twin Peeks Lingerie Restaurant website
134 Forbes Street, Woolloomooloo NSW 2011 -TEL: 02 9356 3440
BadaBing Nightspot.
Bada Bing Nightspot Kings Cross
Bada Bing is Sydney's best strip club and is located right on "The Golden Mile" of Kings Cross. Featuring 35 of Sydney's best strippers and pole dancers alongside Australia's premiere DJs, Bada Bing is like no other club you have been to. Part nightclub, part strip club, Bada Bing has something to suite every taste.
.Open seven nights a week until the early hours of the morning, immerse yourself in
the Bada Bing experience. Feel like spending time with our world-class Bing girls as
they entertain you on the podium or in an intimate private show? Or maybe you want
to dance the night away? Or perhaps you feel like an expertly-crafted cocktail from
our fully-stocked bar? Bada Bing has everything you need to have a great night out covered!
Featuring an energetic and lively atmosphere, Bada Bing is the first choice for people who are serious about having a fun and sexy time in Sydney's Red Light District. Now that you know a bit about us why not plan your next night out here.


click here to view BadaBing NIghtspot website
Situated on the famous Golden Mile we are just a short taxi/train ride from the Sydney CBD in the heart of the Red Light District.
70 Darlinghurst road, Potts Point NSW 2011
Phone:02 9356 2442
Mens Gallery.
Mens Gallery Pitt St Sydney
Men's Gallery offers its clientele Sydney's sexiest entertainment in the CBD. Be entertained in our fully licensed club by Australia's most captivating and alluring table dancers. With stylish surroundings and fine dining or quick lunch menus, this is the perfect place to entertain clients, meet with friends or party into the early hours. Buck's party packages are popular here particularly if you like sharing the wiles and glamour of Men's Gallery. Men's Gallery is one of the few venues in Sydney that can draw crowds to the CBD on a Saturday night. All receipts have an alias title so discretion is taken care of.
Get up close and personal with our dancers by exchanging your dollars with MG Dollars, which are used as tipping money to be placed in the dancers garter - the more you tip, the more you see...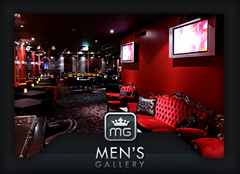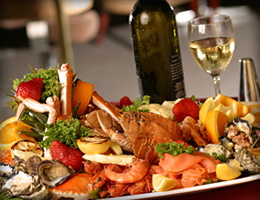 click here to view Mens Gallery website
92 Pitt Street   Sydney NSW 2000 02 9232 1800
Pure Platinum.
Pure Platinum Pitt st Sydney
Be entertained in our fully licensed club by Australia's most captivating table dancers. With stylish surroundings and fine dining, this is the perfect place for buck's parties, product launches, special celebrations or just to party into the early hours.
Get up close and personal with our dancers by exchanging your dollars with PP Dollars, which are used as tipping money to be placed in the dancers garter - the more you tip, the more you see... Pure Platinum is the perfect place for that after work wind down, or as the final destination on a night out.
.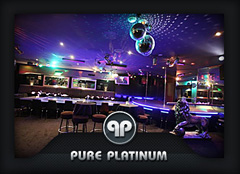 click here to view Pure Platinum website
252 Pitt Street   Sydney NSW 2000 02 9267 4454
Dancers Caberet.
Dancers Caberet Five Dock
Dancers Caberet is the original and still the ultimate venue for a boys' night out.
Located in the inner-west adjacent to a fully-equipped sports bar, Dancers Cabaret is the perfect escape where your experience will leave nothing to the imagination.
Boasting a brand new interior Dancer's Cabaret Five Dock is most certainly the 'Best in the West'. Indulge yourself in fantasy in one of our VIP private rooms accompanied by the hottest girls Sydney has to offer.
Book your bucks party or function at Dancers Caberet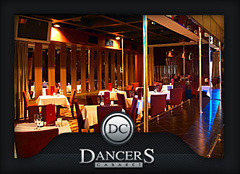 click here to view Dancers Caberet website
15 Parramatta Road   Five Dock NSW 2046 (02) 9797 9550
Sydney Bucks Parties.
Sydney Bucks Parties
Don't be fooled by other bucks party cruise companies offering low prices only to find out that there is another bucks party on the same boat when you get onboard...

Here at Sydney Bucks Parties we promise you exclusivity. As a private charter, you will not share the boat or the entertainment with any other group.
Your buck needs to be the centre of attention during his bucks party and treated like a rock star for the entire day.  Exclusively your Bucks Party!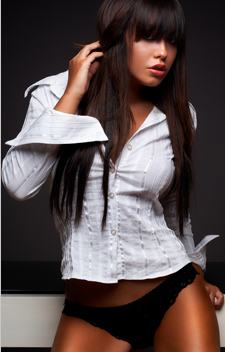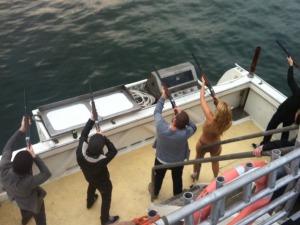 click here to view Sydney Bucks Parties website
Don't forget we are available on the phone to help you with any travel plans....
call... 0427 28 29 30
Ultimate Bucks Party.
Ultimate Bucks Party Sydney
After a year of running some of Sydney's best bucks parties, Buck Off is taking the experience to a totally different level of entertainment, setting us up, way ahead of our competition.
As you know, we have made our mission to give you "more bang for your buck", so we are very excited to be able to offer you private shows on our boat with Australia's most sexy, creative and fun stripper!
Miss Erotica Australia has worked all around the country, in the most prestigious venues, has won dozens of competitions and was photographs by magazines such as Playboy, Penthouse or People; she is the best at what she does and what you are about to experience is the most incredible Private Show you have ever seen!
Miss Erotica Australia will be with us for a limited time, so don't wait, book now and offer your buck an awesome time of fun and FREEDOM!!!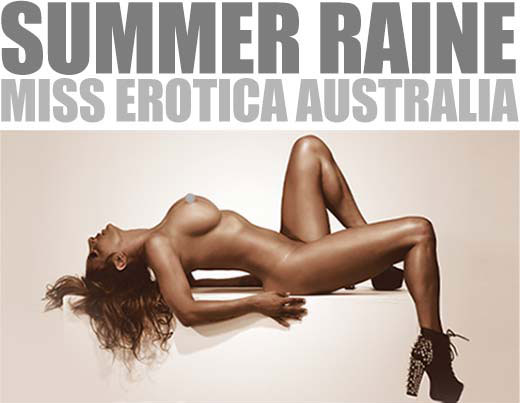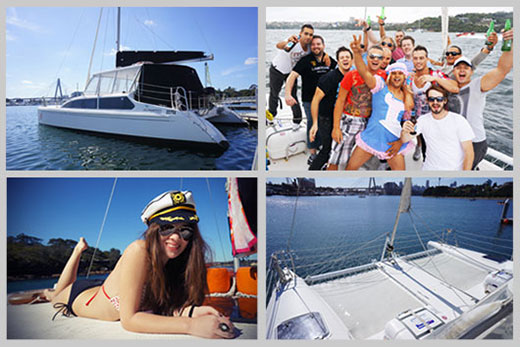 click here to view Ultimate Bucks Party website
Ph. 02 8243 7901
Mob. 0410 746 592
Wicked Bucks
Wicked Bucks Parties
Wicked Bucks are all about delivering the biggest, Greatest and most memorable bucks day, night and weekend packages and ideas! If making sure your best mates bucks is done with ease and style, then you are in the right place. The Wicked Bucks crew have searched far and wide to bring the largest range of unbelievable bucks party ideas, anything from mild to wild...we will make it happen!
Choose from a our range of bucks party destinations.
Simply select your destination to view all bucks party packages, accommodation activities, nightlife, , entertainment, transport and much much more!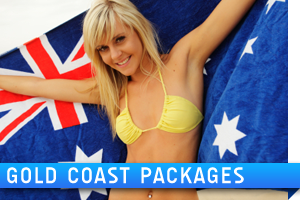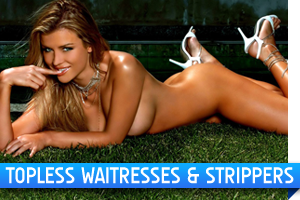 click here to view Wicked Bucks website
contact us Monday to Friday 9:00am to 5:00pm Queensland Time on 1800 850 520. 
Raw Poker
Raw Poker Bucks Parties
We make planning your bucks party so easy, that even your best man can do it!
You are often denied access to the Casino, and Night Clubs. Why not hold your very own Bucks Party Texas Hold'em Tournament? At Raw Poker we will tailor a tournament to suit your needs. All details will be taken care of!
Female Card Dealers and Professional Equipment Lingerie or Topless Waitresses First 5-10 Minutes Dedicated to Texas Hold'em Rules and Dummy Hands Single or Multi-table Available On-Site or Off-Site Availability (This may vary from state to state) Scheduled Breaks for other entertainment if needed.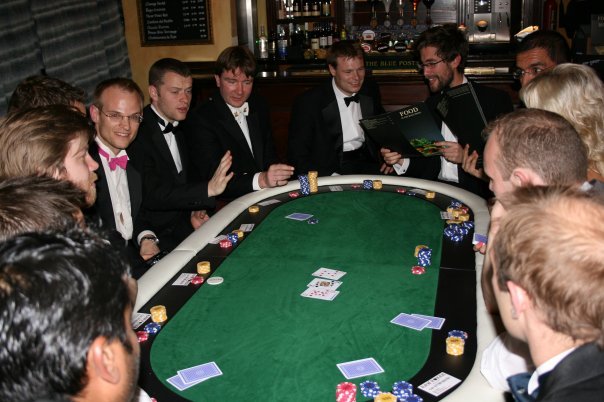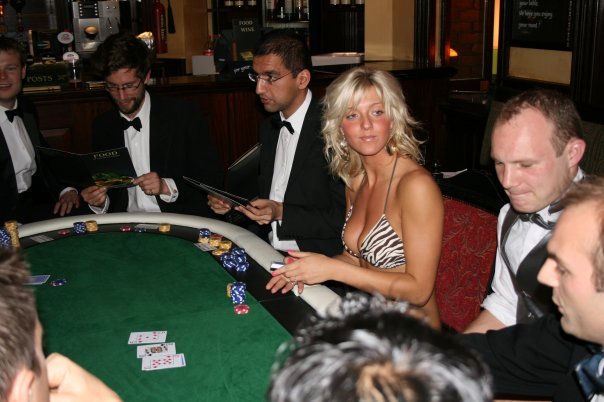 click here to view Raw Poker website
Ph: 1300 499 679
Mo: 0412 964 941